Level 3 School Games U14 & U16 Badminton Competition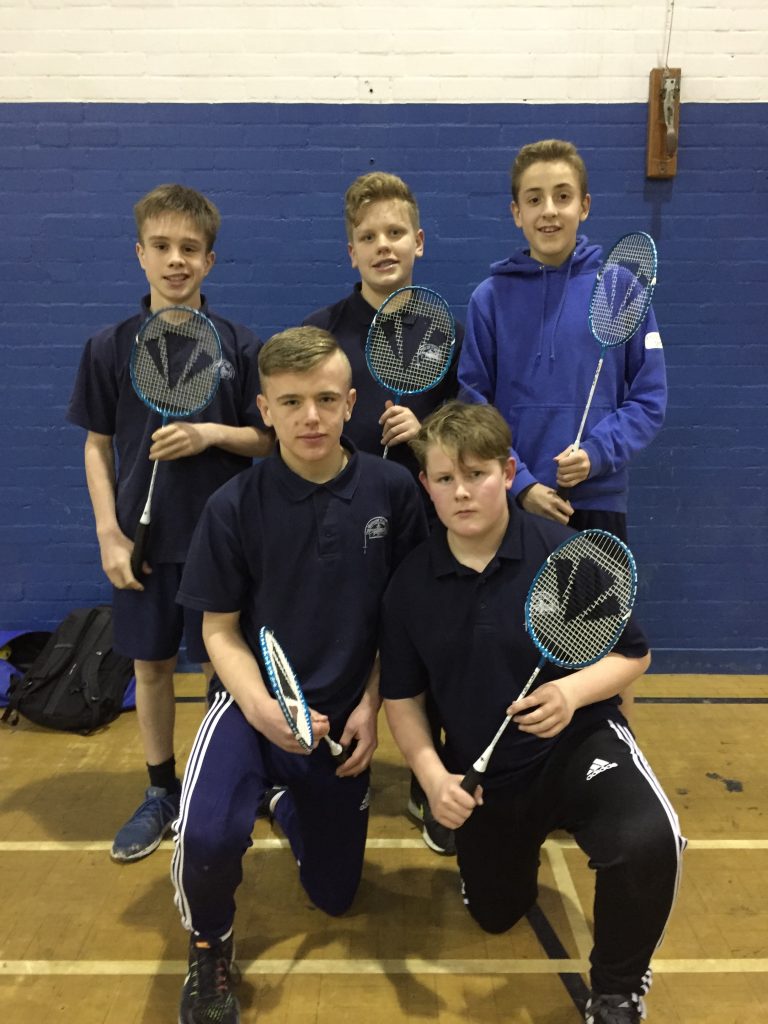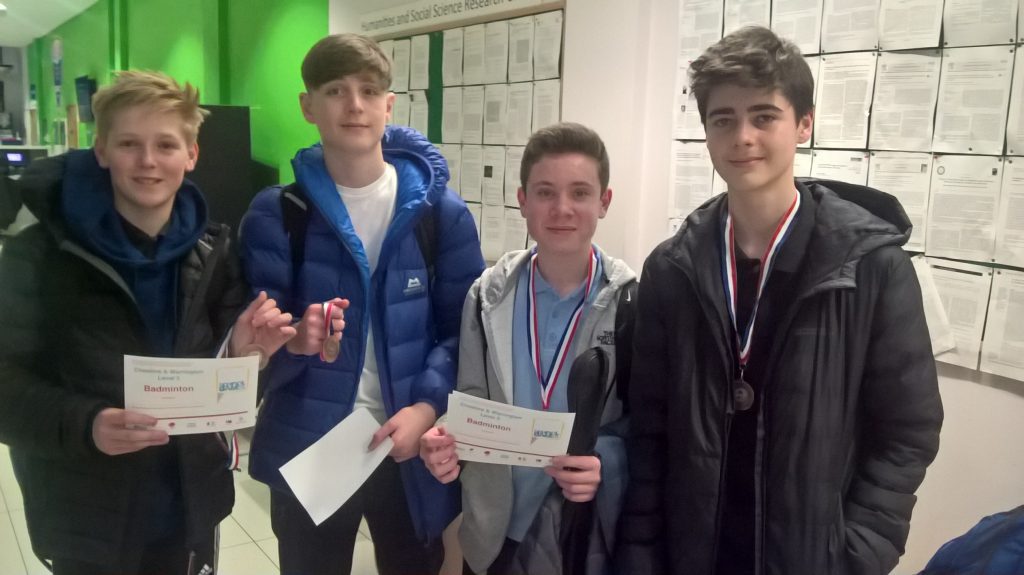 Congratulations to the Upton-by-Chester High School U16 boys badminton team who finished 3rd in the Level 3 School Games event held at MMU in Crewe on Thursday 18th January.  This is the county final for the School Games event, where they represented Chester. The Upton team lost to Weaverham 3-2, beat Bridgewater 5-0, and beat Cardinal Newman 4-1. The players (pictured top right) were: Ethan Parry, Harvey Rowlands, Matt Eagles & Joe Harris. Well done!
In the U14 boys team event, Bishops Bluecoat came in 5th place. The boys performed very well but were ultimately well beaten.  They played ten matches losing nine of them but scored more than half of their opponents points in every game so were competitive. The boys involved (pictured top left) were Sam Ardern, Ollie Hitchcox, James Craig, Curtis French and James Blunt.
In the U14 and U16 Girls event, Chester were representred by the Queens School. The U14 girls team came in 3rd place and the U16 girls team came in 5th place. Well done to all the players that took part!.