Year 5&6 Tag Rugby Competition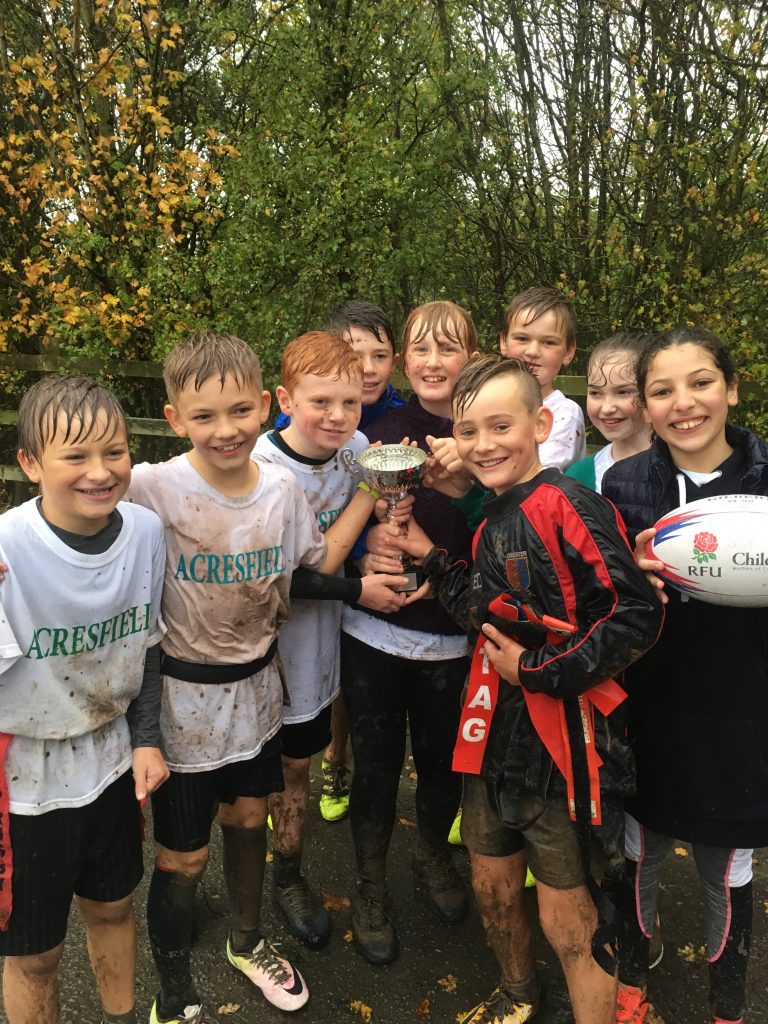 On Thursday 19th October the year 5&6 Tag Rugby Competition was held at Chester Rugby Club involving 29 teams from 21 schools, and 288 children. Acresfield Primary School won the A competition with Waverton as the runners up.The county final for the event will be held in March, and we wish the players the best of luck in the competition.
In the B event, Guilden Sutton won the event, with Delamere as close runners up.
Well done to all the teams who took part in the event. The weather turned unexpectedly, so thank you and well done for braving the elements on a very wet afternoon!